Announcing the Winners of the Larry Levis Post-Graduate Stipend!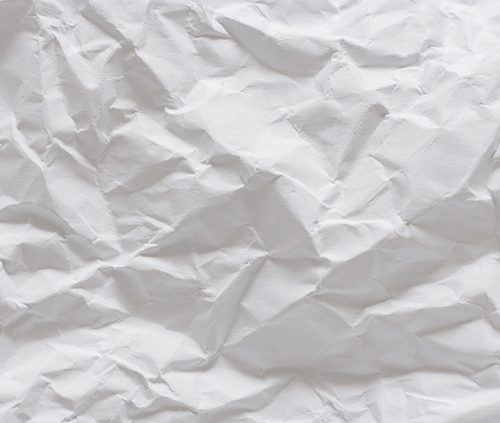 Friends of Writers is pleased to announce the winners of the 2018 Larry Levis Post-Graduate Stipend:  Adrienne Perry in Fiction for See Through Girls  and Tariq Luthun in Poetry for How the Water Holds Me. Each winner receives $5000. The judge in fiction was Paul Lisicky. The judge in poetry was Rigoberto González.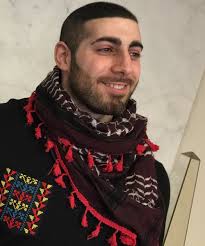 Congratulations to Adrienne and Tariq and many thanks to everyone who submitted their fine work. Both judges report that choosing just one winner in each category was a very difficult decision, as there were so many high-quality entries.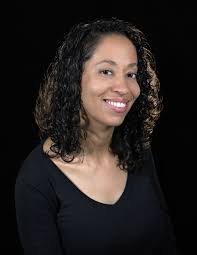 Finalists in poetry were Rosemary Kitchen for Field Notes for the Magician and Robin Rosen Chang for Bleeding into the Garden. Finalists in Fiction were Taryn Tilton for Night Crane and Hadley Moore for Not Dead Yet and Other Stories.
In 2019 there will again be two awards, one in poetry and one in fiction. Submission guidelines will be available and the amount of the 2019 awards announced as of August 1, 2019, with submissions accepted beginning September 1.
COMMENTS FROM OUR JUDGES AND WINNERS
Fiction
"We had to satisfy ourselves with creating a barely perceptible thread of illumination, of intellectual light, in one mind at a time." So says Ginny, biracial and female, a college student out to change the world in 2013. But changing the world is anything but simple, as this novel knows paragraph by paragraph. With hilarity, a crackling mind, and sentences of great nuance and wit, SEE THROUGH GIRLS resists easy solutions, interrogates pieties of all types, without ever giving into cynicism. Though it uses Ralph Ellison's INVISIBLE MAN as a frame, this work is distinctive, utterly itself. A necessary book is coming into being.—Paul Lisicky
The Program for Writers at Warren Wilson plays the long game. When I arrived on the mountain in the summer of 2010, I never imagined I would find an enduring community of readers, friends, and mentors to support my work, yet I have. I am humbled to receive the Larry Levis Stipend, especially because I know there are many steely, Warren Wilson alumni also hustling on their first books, writing the fiction we need to read.—Adrienne Perry
Poetry
An American son in a Palestinian family, the speaker in Luthun's poems must navigate the privileges of choices and freedoms that have been denied or that elude his immigrant community. There is no forgetting and no escaping the realities of a beleaguered homeland whose pain is so palpable, it can be heard in the voice of his own father: "the sound of men/ —darker—from a different world." Living in America may be perceived as existing at a safe distance, but a Middle Eastern body must also contend with the threats of xenophobia, Islamophobia, and the anxieties of a country that fuels the fear of difference. This young man cannot entirely flee from danger: "no matter how little time, for me, / it takes to turn point A into point B, I will/ never become wind… to become/ something so present, yet so far out/ of reach, that no man even thinks of trying/ to lay his hands on it." The legacy of family history and memory, the weight of expectation, haunt and trouble the speaker, coaxing him into unsettling wisdom: "Maybe// it is our elders, that they seek a youth/ their bodies can no longer// possess. Or maybe, our bodies seek/ to possess a youth that keeps us// from becoming our elders." When there is no home, how can there ever be comforts? "How ever// will we live long enough to grieve?" Luthun's poetry rises from a sense of responsibility to a people, even as he expresses his very individual experience. His work bears witness to an identity that can be torn away from a country but not be separated from politics. And yet, he's able to secure moments of solace, maybe even peace, in the affection he expresses for his family, in the strained beauty of having a voice in a time of deep conflict.
For an award that honors the name and memory of Larry Levis, a poet who was unafraid to take his personal journey into a public platform, I choose the poetry of Tariq Luthun. .–Rigoberto González
First, I am so very thankful to everyone at Friends of Writers who —  through their dedication to those dedicated to the craft —  ensure that this opportunity continues to exist in Larry Levis's name. Secondly, I am moved by Rigoberto's kind and generous words as I move forward with this work. As a member of a growing diaspora, I often feel a sense of overwhelming urgency to create in all avenues of my life; that every second spent idle is another moment lost to the forces that seek to silence us. Yet, this prize is both an affirmation of the work and a reminder that it's not only okay, but that it is necessary for us to take time and be intentional with ourselves. With this prize, I will finally have some of the flexibility necessary to revisit my craft with patience and intention as I continue to hone this voice, with the tangible goal of completing my first full-length manuscript. I am grateful for this moment, and for everyone who helped make me and my work what they are today.—Tariq Luthun
https://friendsofwriters.org/wp-content/uploads/2021/12/Post-Fallback-Small.jpg
500
500
friendsofwritersblog
https://friendsofwriters.org/wp-content/uploads/2021/12/FOW_logo.jpg
friendsofwritersblog
2019-01-20 20:53:41
2022-02-25 17:11:51
Announcing the Winners of the Larry Levis Post-Graduate Stipend!