Faculty Member Peter Turchi Remarks to the Graduating Class of Summer 2022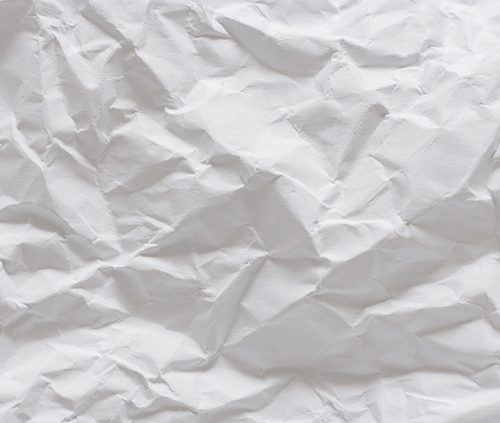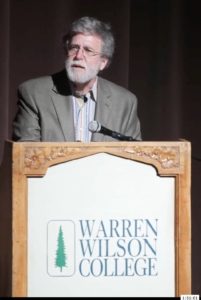 It's always an honor to have the opportunity to take part in recognizing the achievement of the graduating students.
Deb is always good about thanking others; I'd like to take this opportunity to thank her, once more, for her extraordinary work during this remarkably challenging residency.*
In my comments on setbacks** earlier in the residency, I talked about the pressure we can feel, from outside voices, to write about some particular topic, or issue, or to write in some particular form. This afternoon I'd like to call on a few of the writers I've been reading over the past year, very different writers who have drawn on their own interests and concerns to write engaging, effective, and important work.
The German novelist Jenny Erpenbeck has said, "Growing up, I hadn't learned that life is a competition, or that it was desirable to be famous, a star, as we are now told day in, day out…The only thing I'd learned was that life is boring if you're not interested in something….It would be nice if the university weren't just a gateway to a career, some sort of dues paid…but instead [gave you] time to learn how you live, to learn what matters to you…if the university could be the affirmation of one's inner life…where those who are seeking have time to get lost, time to take detours…to get excited about something…and sometimes just to lie in the grass…and leave room for thoughts to grow."
While you've worked hard in your two or three years here, and you may not have found many hours to lie in the grass, I hope this time devoted to your writing has in fact offered "the affirmation of your inner life," and a chance to "learn what matters to you." I hope you won't despair, but instead revel in, getting lost. As Saul Bellow once suggested, "Perhaps, getting lost, one should get loster."
Japanese novelist Yoko Ogawa has said, "Stories are necessary for us to be able to come to terms with our fears and sorrows…"
Only by having a story are people able to connect the body and soul, the outer and inner worlds, the conscious and unconscious, into one. In the form of a story, we are able to put into words the chaos of our deepest darkest places.
To live, then, is to create a story that suits each one of us.
To focus on "the chaos of our deepest, darkest places" is just one option—but in your poems and your stories and novels, I hope you'll continue to connect body and soul, the outer and inner worlds, the conscious and unconscious, in ways that are meaningful to you.
Michael Ondaatje told an interviewer, "Very early on in my writing life I realized that if you're going to write, the last thing you should think about is an audience. Otherwise you're going to give the audience what they want as opposed to what you want to do or discover.
Andrea Lawlor, whose first novel, Paul Takes the Form of a Mortal Girl, was published when they were in their 40's, agrees: :"I definitely had people in workshops over the years say things like, Well, I felt left out. I didn't get the references. And I was like, Well, that's okay with me. I don't need to explain everything to you. Who am I writing for? Ultimately, the door is open. Anybody who wants in is in. Am I maybe a little bit writing for a Gen X queer person who is happy to complain about how all the good music isn't on Spotify? Maybe I am; maybe I am writing for that person.
"I think queer and trans writing is so full of joy. Many kinds of joys. We're people who've struggled and fought and sacrificed in the service of desire, self-knowledge, liberation! I mean, what's more joyful than that? What's more enviable than that kind of conviction? What's hotter or more romantic or more revolutionary in spirit?"
 My point is not that you should write about the plight of African refugees in Germany, like Jenny Erpenbeck, or about the dangers of authoritarian regimes, like Yoko Ogawa, or a celebration of queer life, like Andrea Lawlor. My point is that the books that move us, surprise us, are often books we couldn't have anticipated; and they certainly aren't the product of a writer dutifully responding to anyone telling them what or how to write.
While we've given you some requirements to meet, we hope we've also helped you gather the tools you need to do something we can't imagine.
We've also given you t-shirts, we've given you tote bags, we've tried to sell you coffee mugs and environmentally friendly bottles. Today we give you a metaphor.
I know some graduates of this program actually use their walking sticks when they take walks. That's great. That's lovely. But—I hope Deb will forgive me—it's beside the point. I know it's bad form to explain a figure, but that walking stick you're getting, it's not a walking stick. That's us. And while walking is good exercise—we recommend 30 minutes a day, 5 days a week—there's a different journey we mean to accompany you on.
By "we" I mean the faculty and fellow students at this residency, yes—but also the other faculty and students you've known in this program, the people who have come here to be with you today, the people who wish they could be here, and the people responsible for your being here.
I want to take a moment to recognize all of the people supporting you. They tend to fall into three categories.
First are the People Who Get It. Maybe they read your work and talk to you about it, even make suggestions. Maybe they read some of the poems and stories and novels you do, and talk to you about them. If you didn't have supporters like that before you came to the program, we know from your comments earlier today that you've found some here.
Second are the People Who Want to Get It. When they read your work, they think you're a genius. They don't know why you worry so much about revising. They may or may not read the stories and poems you read, but they know your work is better than those other people's. Some days, we all need that kind of support.
Finally there are the People Who Don't Get It. They either don't read your writing or, when they do, they're puzzled. They may not read much at all. They may worry that you should be spending your writing time doing something regular people do. They worry that you won't make any money; they worry about all the time you spend alone. And yet—they support you, simply because they know this is important to you. My friends, I confess, there is a special place in my heart for those people, as theirs may be the most generous support of all. Do not take that support for granted, and do not mistake it for something less than it is: blind love.
In closing: I urge you to write from your passion—from your passion–and to draw on the love of those who support you. Tell us what only you can tell us. Whether it's on Zoom, in person, or on the other side of the printed page, we'll be listening.
Congratulations.
*In addition to the usual residency challenges, this one saw a number of students and faculty forced to quarantine due to Covid, a record number of bear sightings (never mind a water moccasin sighting), a building on campus being struck by lightning, and a partial collapse of the ceiling of the Canon Lounge.
**As part of the Lifework series, faculty were asked to speak on the subject of Setbacks and Silences.
https://friendsofwriters.org/wp-content/uploads/2021/12/Post-Fallback-Small.jpg
500
500
dhaynes
https://friendsofwriters.org/wp-content/uploads/2021/12/FOW_logo.jpg
dhaynes
2022-07-11 10:06:25
2022-07-11 01:07:08
Faculty Member Peter Turchi Remarks to the Graduating Class of Summer 2022