Friends of Writers is pleased to announce the winners of the 2018 Larry Levis Post-Graduate Stipend: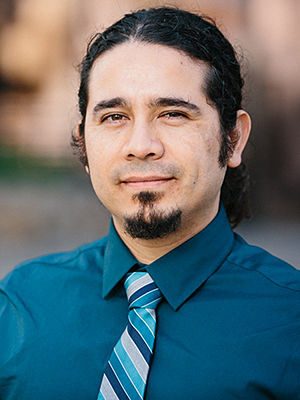 Andres Reconco (fiction 18) for Crisálida. The judge in fiction was Patricia Elam.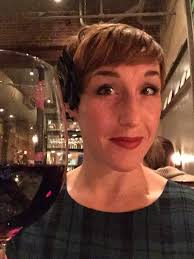 Jennifer Funk (poetry 16) for Again, Again. The judge in poetry was Dorienne Laux.
Each winner receives $5000.
Congratulations to Andres and Jennifer, and many thanks to everyone who submitted their fine work. Our judges reported that selecting a winner in each category was a challenge due to the many outstanding submissions.
Finalists in poetry were Megan Gillespie ('05) for This One Time, Kellam Ayres ('10) for In the Cathedral of My Undoing, and Megan Pinto ('18) for Saints of Little Faith. Finalists in Fiction were Sonya Larson ('18) for What If Won't, Corey Campbell ('12) for Everybody's Good, and Somayeh Shams ('14) for Tombak.
In 2020 there will again be two awards, one in poetry and one in fiction. Submission guidelines will be available and the amount of the 2020 awards announced on or around August 1, 2020, with submissions opening in September.
COMMENTS FROM OUR JUDGES AND WINNERS
In response to his award, Andres says:
Warren Wilson taught me that writing requires kindness, community, and sacrifice. I learned this through the thoroughness of my supervisors' notes, conversations, and letters. I experienced it through the unwavering support of my peers and through the kind patience of my family. I imagine that without these lessons I would still be the type of writer who does not respect the craft, who waits for inspiration to strike, and who thinks writing is "fun". Through the Larry Levis Post-Graduate Stipend, Warren Wilson continues to teach me about the positive impact of a kind, tight-knit community. I am grateful and thankful for Friends of Writers, for the important work they do, and for their incredible dedication to our craft. Thank you for believing in my work.
About Crisalda, Patricia Elam says:
This story collection leapt to the top of the pile because of it's heart-wrenching beauty and distinctive voice. I cared deeply about the well-drawn characters and their layered lives. When I thought I knew where a story was going, it would twist itself in a different, unpredictable direction. The writing is clean, crisp and devastating. I love that the writer has created a convincingly young character yet there is also wisdom and complexity within the tale. In addition, the other characters are equally well crafted to the point that I can see, smell and almost taste them.
In response to her award, Jennifer says:
A romantic and foolish creature, I got into poetry because it seemed more noble than acting and less futile than directing. Oh, Bald Naiveté, how grateful I am for you, how you so often deliver me into the very work I most need to be doing. I applied to Warren Wilson's MFA Program for Writers as a moonshot, never expecting they'd let ungainly and unskilled me up the hill. But that is the thing about this tremendous program: they play, as Adrienne Perry noted in her acceptance for the Levis Prize in fiction last year, the long game. My time in the program was the very making of me, not only as a writer but as a human in the world, and I am bowled over with glee and gratitude at receiving this prize. Writing is a lonely, lonely endeavor, and I would not have survived this medium without the support and wisdom and affection and sheer pushing of the teachers and friends I have come to know through Warren Wilson. Ms. Laux's words inspire a furious blush in this corner, and it is a rare pleasure to have a writer you so admire name your intentions and ambitions better than you could possibly name them yourself. I will endeavor to make good on this offer, dear community of mine.
About Again, Again, Dorianne Laux says:
I was immediately struck by the first poem, "August Song of Flight" which opens with the line, "You unshuckable masterpiece of conviction and collapse, I shiver…" and continues to uphold its addiction to sensuality and language throughout this wholly original love poem to a "madman", stopping for a moment only to declare in stark, clipped lines, "I am a foolish animal. I should burn/ for this. I do."This poet is addicted to sound, to the hushed lushness and lustiness of both the body and the mind, desire, the loveliness of loneliness…
https://friendsofwriters.org/wp-content/uploads/2021/12/Post-Fallback-Small.jpg
500
500
friendsofwritersblog
https://friendsofwriters.org/wp-content/uploads/2021/12/FOW_logo.jpg
friendsofwritersblog
2020-01-21 20:31:10
2022-02-25 17:15:31
Announcing the Winners of the Larry Levis Post-Graduate Stipend