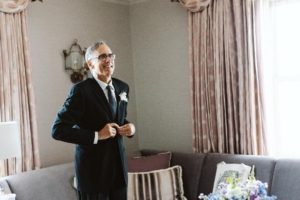 The WWC MFA Program for Writers community is mourning the death of beloved longtime faculty member, poet James Longenbach, after a long illness.
His wife, Joanna Scott, has shared this message:
He died peacefully at his home in the village of Stonington, Connecticut, surrounded by his family. At this time of deep sadness, we want to celebrate Jim's glorious life and remember him with his beautiful words:
                        What happens next you cannot know.
                        Is it better or worse to live a long time?
                        Really the words better and worse do not obtain.
                        And when the land stops speaking
                        The wave flows out to sea.
A longtime faculty member at the University of Rochester, and the author of 6 books of poetry and 8 works of criticism, James Longenbach taught in the MFA Program for Writers from 2002 until 2016.  We'll offer remembrances of his profound contributions to our community as poet, teacher, scholar, and friend in the coming days.
Joanna provided the attached photo, taken at their daughter's wedding last month. Donations in James Longenbach's memory may be sent to the Stonington Free Library or the charity of your choice.
Enjoy this excerpt of an MFA Program faculty conversation between Jim and our colleague Sally Keith.