An excerpt from THE EXPECTATIONS, a new novel from Alexander Tilney (fiction, '09)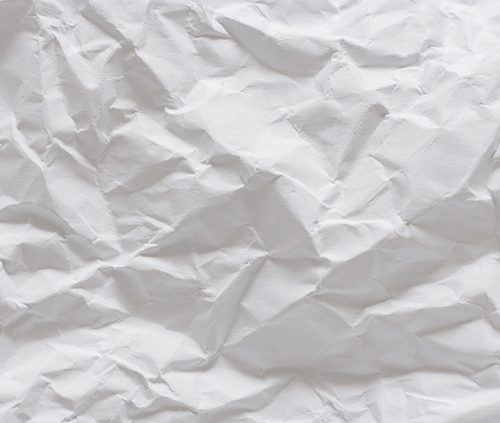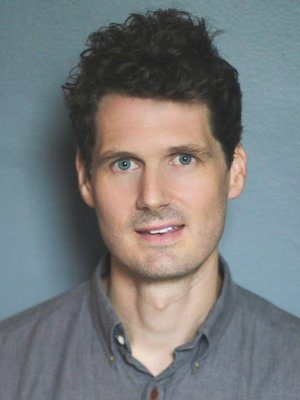 The newbs were lined up in their underwear along the far wall of the Hawley basement. Ennis Quinn, the captain of the wrestling team and the hardest sixth-former in Hawley House, stepped out from the pack of older kids, and Ben Weeks's shoulder blade met the cool stone behind him. Ben tried to keep his nervous elation from becoming too apparent: he had spent so long waiting through other things to get here. Ennis began to pace in front of the newbs, his eyes forced wide, his paper-bag-colored hair buzzed wrestling short, the tip of his tongue moving over his lips. He seemed built of denser stuff than the other kids.
The older guys in the dorm stood on all sides, now swaying in time together, and because they couldn't let the junior faculty two floors above them hear, they chanted in whispered unison, "A St. James newb is a quiet newb! A St. James newb is a quiet newb! A St. James newb…"
Ben could feel how scared the rest of the new kids were, and he was overcome with a protective pity for them. He wished he could impart to them what his older brother, Teddy, graduated that past spring, had imparted to him. This would just be a glorified pillow fight, it was happening all across campus in the basement of every dorm, it would weld them all together, they had come down here strangers and would leave each other's future groomsmen.
But, now, Ennis paced. Ben kept expecting him to start talking or yelling, to open the ordeal, but he just continued to walk back and forth, and the chanting of the other upper-formers all at once grew stale. They had repeated the words so often that the meaning had gone away in their mouths.
Now it seemed that this could be more difficult. Ennis kept pacing, not speaking, as though waiting for someone else's line to prompt him. Of course they had all been drinking, the upper-formers, but Ben hadn't come close enough to smell it. The newbs remained standing there, hair sleep-askew. Fear began to turn in Ben, new fear about actually getting hit now, and fear that this would be something other than what he had hoped it would be.
Ben's roommate, Ahmed, was the only newb who wasn't staring absently down at the drain in the floor, waiting for this to begin so that it could be over. And Ahmed was the only newb who was wearing a bathrobe: off-white waffle weave with crimson piping. His eyebrows were low and he followed Ennis with his eyes. What had Ennis done to earn this?
Earlier that day Ben had come through the door to the room and met eyes with Ahmed, this brown boy wearing a magnificent plum-colored dress shirt, and Ben had been quietly shocked by what was there in his face, in such contrast to all the other faces he had ever seen at St. James: a pure enthusiasm, a near-complete absence of guile. Now Ahmed closed his fists and released them, close-release, close-release, close-release, close-release. Ben watched Ahmed, and Ahmed watched Ennis. Still Ennis paced, still he said nothing, and it seemed like some mechanism was broken inside him.
Ben had so much to rely on. He took himself back to the living eyes of the crowd behind his court as he faced them, right arm above his head, after winning the last point of the Under-15 Junior National Squash tournament. Ben tried on that triumph again, tried to let it take him. Manley Price, the St. James squash coach, had been waiting for him to arrive on the team. Ben saw his brother Teddy's face, utterly free from doubt, describing St. James's classes, late nights in friends' rooms, afternoons deep in the woods. He saw Hutch's face across the Camp Tongaheewin canoe shed, telling the other kids how sweet St. James was going to be. Ben saw the class photos of his uncle and father and grandfather, all the Weekses who looked like him, all the way back. Fear was natural, fear was even part of the appeal, but he belonged, he belonged, this was the correct beginning for all of it.
"Newbs!" Ennis finally called out in a whisper. "We are going to see who is the toughest among you!"
Again Ennis lapsed into fixated silence, and all of Ben's assurance went away.
"We are going to find out who is the bravest! The strongest! The fastest! The best! The best! The besssssssst!"
Ennis curled his fists in front of himself and lowered his head toward his chest now, chanting to himself, "The bessssssst! The bessssssst! The besssssssssst!" The morning of that day seemed very long ago.–

Excerpted from the book THE EXPECTATIONS by Alexander Tilney. Copyright © 2019 by Alexander Tilney. Reprinted with permission of Little, Brown and Company. All rights reserved.
https://friendsofwriters.org/wp-content/uploads/2021/12/Post-Fallback-Small.jpg
500
500
friendsofwritersblog
https://friendsofwriters.org/wp-content/uploads/2021/12/FOW_logo.jpg
friendsofwritersblog
2019-10-05 19:15:54
2022-02-25 17:14:14
An excerpt from THE EXPECTATIONS, a new novel from Alexander Tilney (fiction, '09)